How to join our DiedelCraft server
First you need to make sure you have a
64BIT Java 8
.
Second you need to download the Feed The Beast Launcher
After downloading the launcher you need to put it somewhere where you can find it back, for example on your desktop.
Then run the launcher you should get a window like this:



(you can choose you own install path, for now i choose for C:\FTB2)and press Apply
The launcher will now download some necessary files.
After he is done downloading you should get a window like this: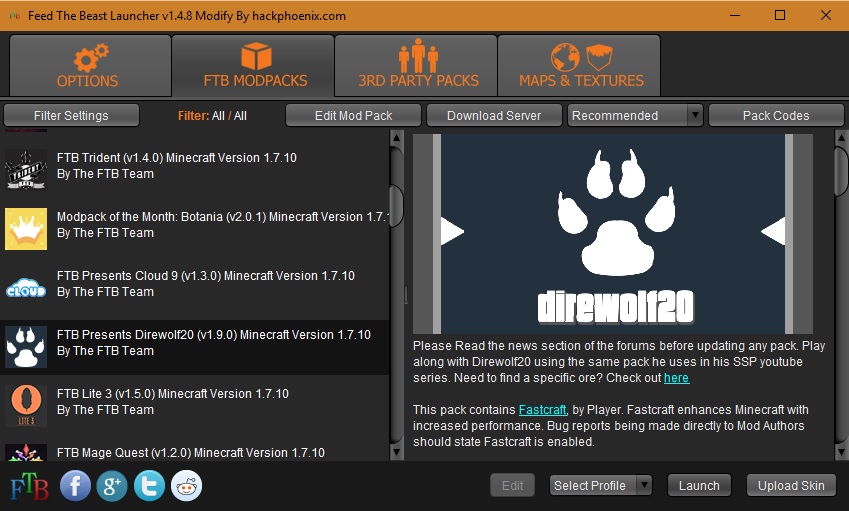 Now the launcher is opened press on the "select profile"button en click on "Create Profile."
A window will appear, in here make up you own username and press add:


You see a list of modpack like in the picture bellow, here you need to find the:
"FTB Presents Direwolf20 (v1.10.0) Minecraft Version 1.7.10" pack and select it.
After you have select that pack click on "options"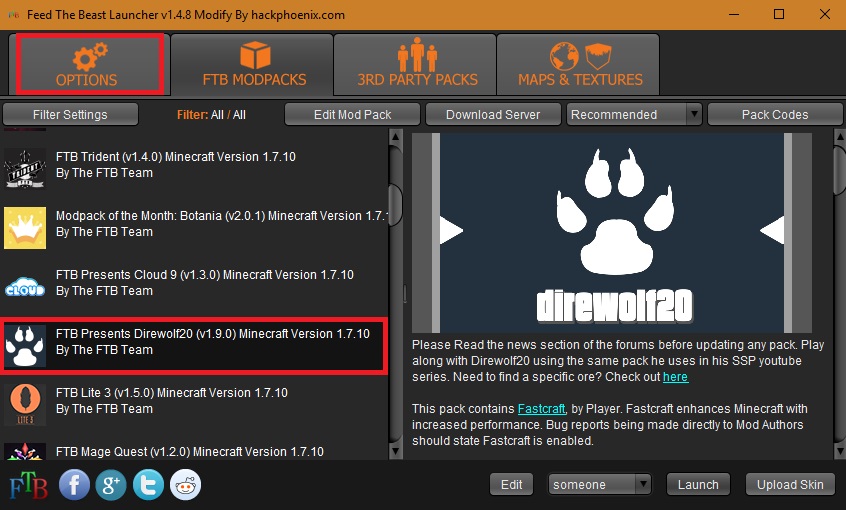 Here you need to set the "RAM Maximum" on 4GB or higher.
If not available, you may not have install java 8 64bit or you may have not enough RAM in your pc.
Don't worry with 3GB or 2GB it will work as well, but if may not work as good as possible.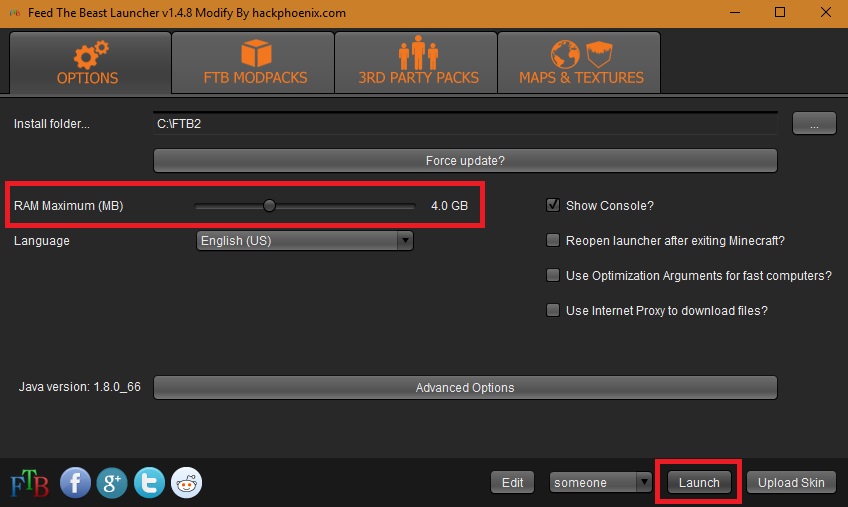 Now Press on launch, a new window appears and will start downloading the modpack.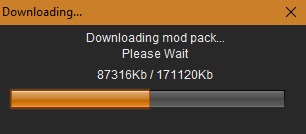 Now be a little patient, minecraft will load the mods.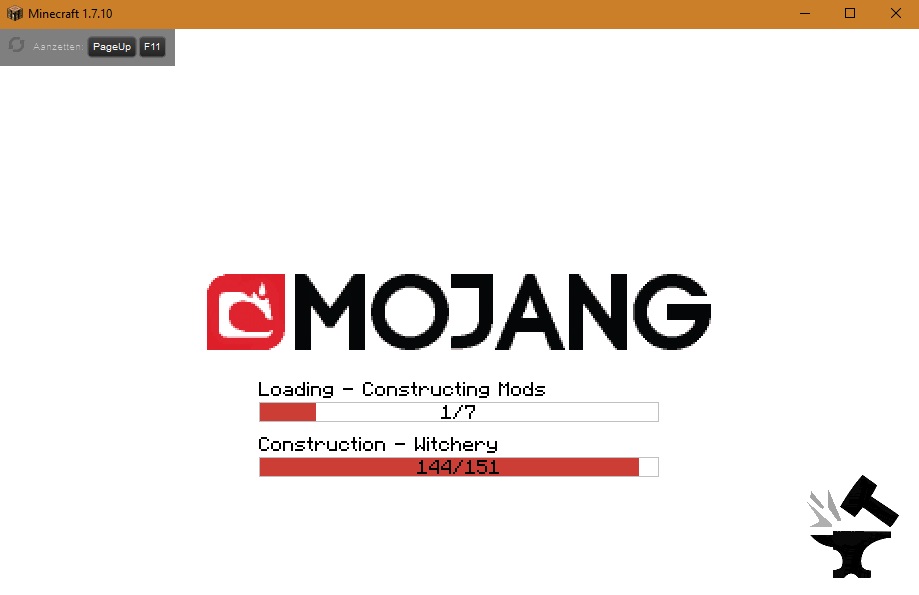 When minecraft is done loading, it will look like this: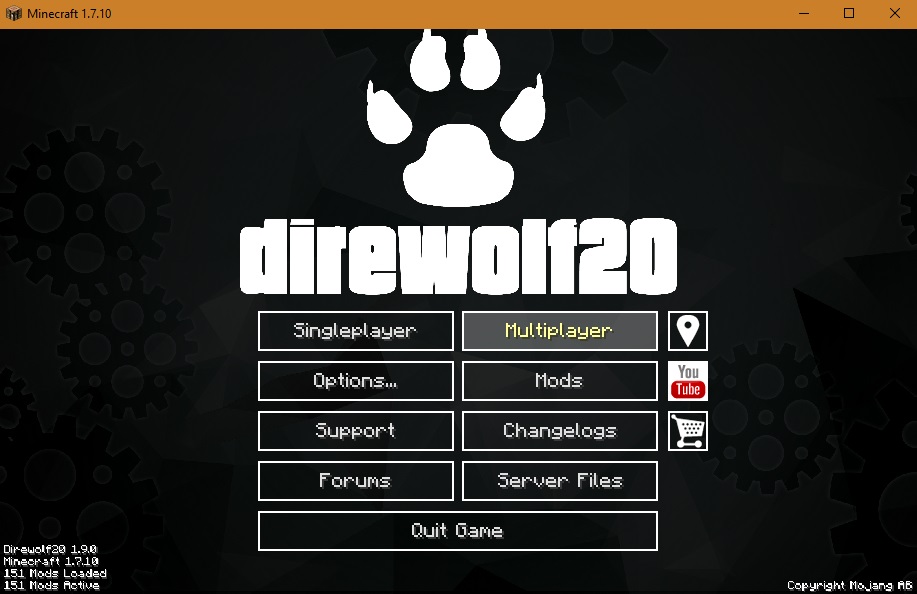 Now click on "multiplayer" --> "Add server"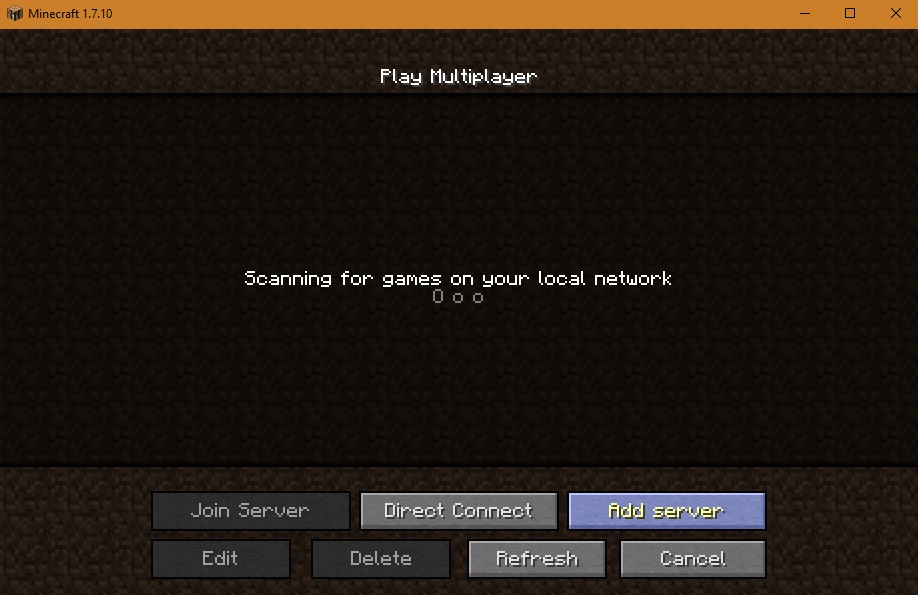 Fill in all the fields like the image bellow: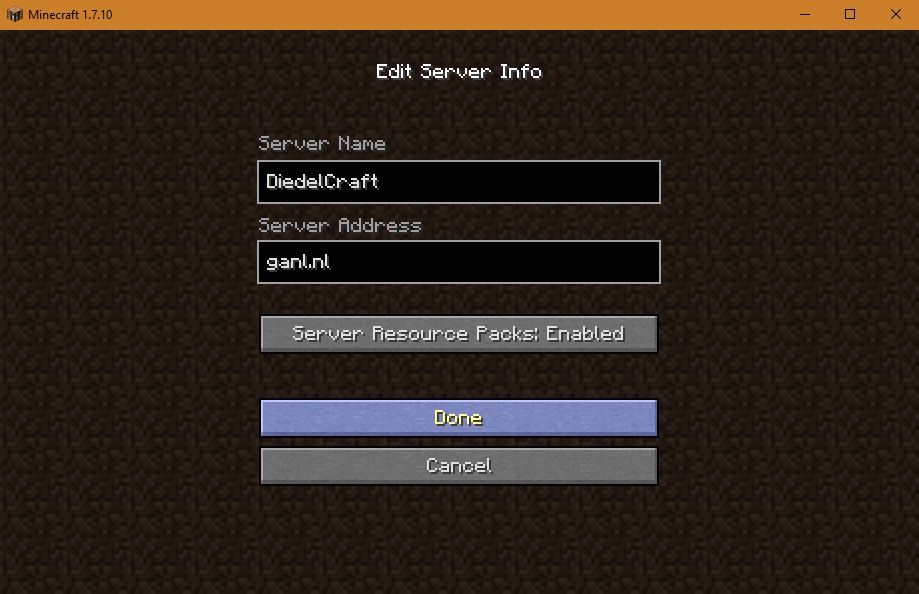 If you do everything right you are now able to join our server!